This recipe I just decided putting it randomly without deciding what my dish next would be. Maybe I was thinking about coconut chutney. Indians like chutneys( side condiments) more than idlis or dosas or wadas we consume chutneys 🙂
So now you to get used to this delicious and simple recipe and make your dosas even more interesting by adding this beautiful condiment to your breakfast
How to make Coconut Chutney
Grinding Ingredients
1. Add ½ cup tightly packed freshly grated coconut in a chutney grinder jar or a small grinder jar.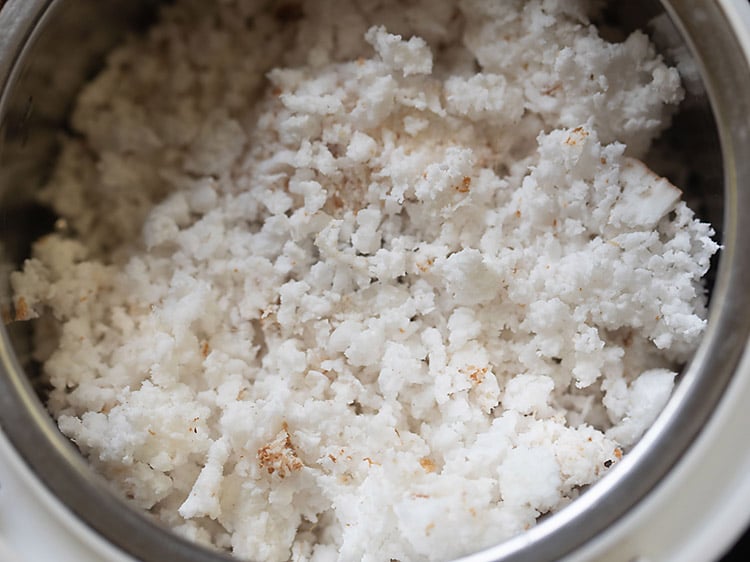 2. Add 1 to 2 chopped green chillies (depending on your heat preference), ½ inch chopped ginger (optional, can substitute with 2 small cloves of garlic) and 2 tablespoons roasted chana dal.
NOTE: 1 green chili will yield about ½ to 1 teaspoon of chopped chillies. I have used about ½ teaspoon of chopped green chillies. For a spicy coconut chutney, depending on the pungency of the chilies, consider to add 2 to 3 green chilies.
TIP: You can swap the Indian variety of green chillies with ½ teaspoon of Serrano or Anaheim peppers. If using Thai green chillies, add about ¼ teaspoon chopped as they are very spicy.
3. Add salt to taste. I suggest starting with less salt at first. Then, after grinding, check the taste and add some more salt if required. Remember, you can always add MORE salt, but you can't take it away once it has been added.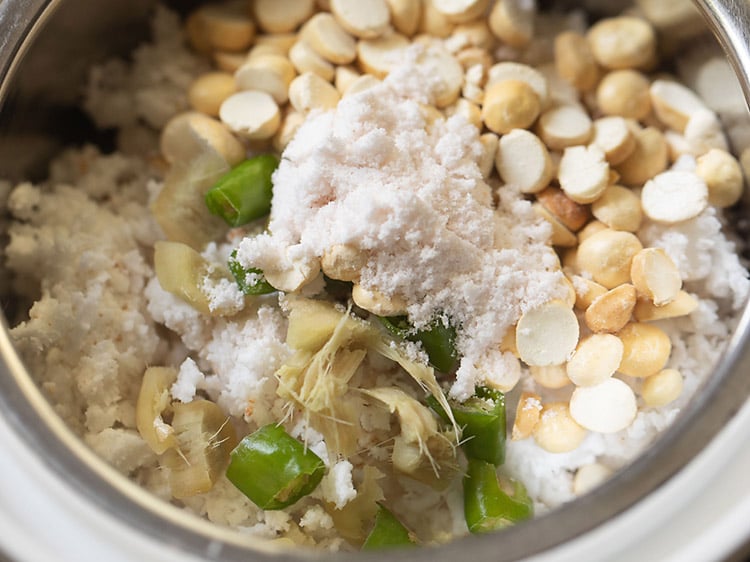 4. Add 3 to 4 tablespoons water. You can make this coconut chutney thicker by adding less water. You can skip roasted chana dal if you do not have it.
NOTE: Roasted chana dal is different from raw chana dal. Roasted chana dal is crunchy and directly edible, unlike raw chana dal.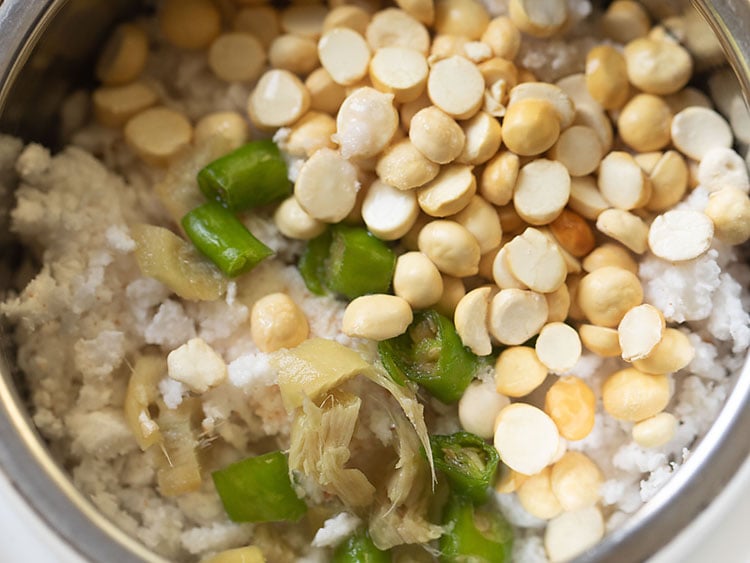 5. Grind to a smooth consistency. If the blade is unable to grind or the chutney looks thick, then you can add 1 to 2 tablespoons more water or as needed.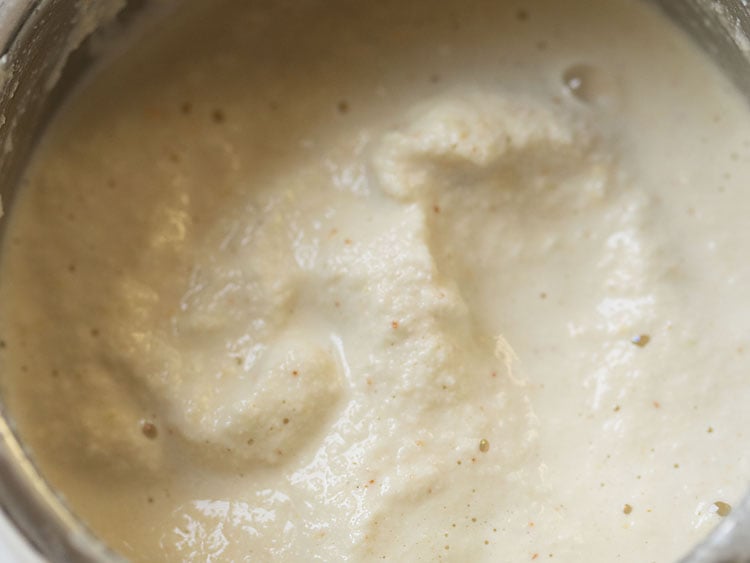 6. Remove the chutney with a spoon or spatula in a heat proof bowl (e.g. steel or glass). Check the taste and add more salt if needed.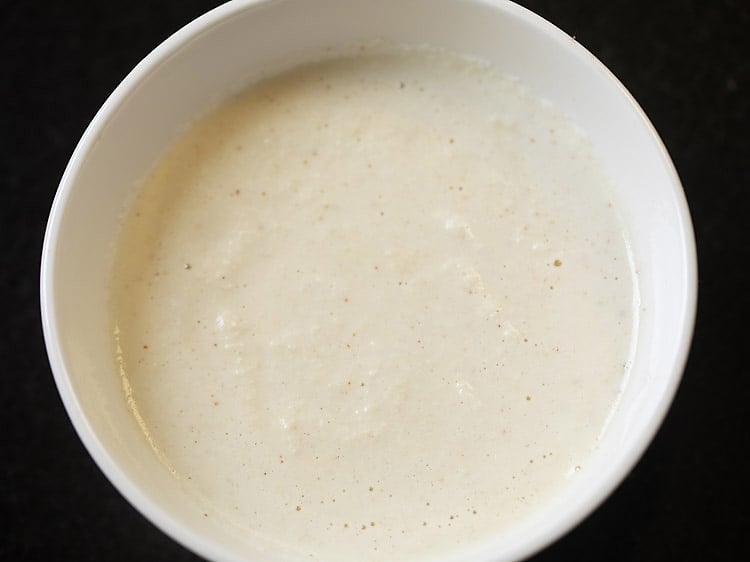 Tempering Coconut Chutney
7. In a small pan or a tadka pan, heat ½ tablespoon sesame oil (gingelly oil – made from raw sesame seeds) over low heat.
NOTE: You can also use sunflower oil, peanut oil, coconut oil or any neutral flavored oil.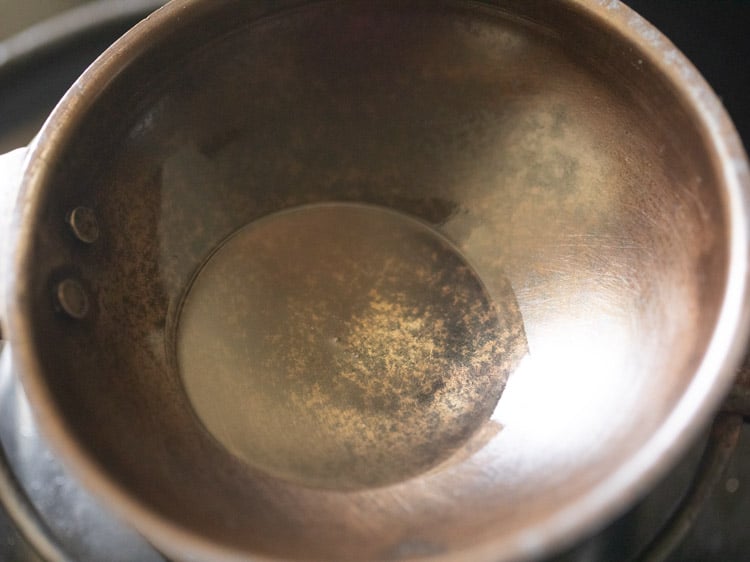 8. Add ½ teaspoon mustard seeds and let them begin to crackle.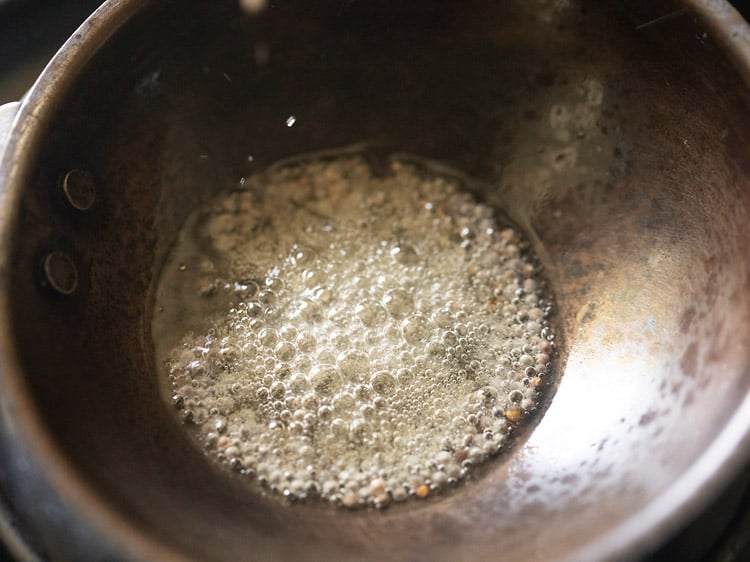 9. Once the mustard seeds begin to crackle, add ½ teaspoon urad dal (split and husked black gram).
NOTE: If you don't have urad dal then feel free to skip in the recipe.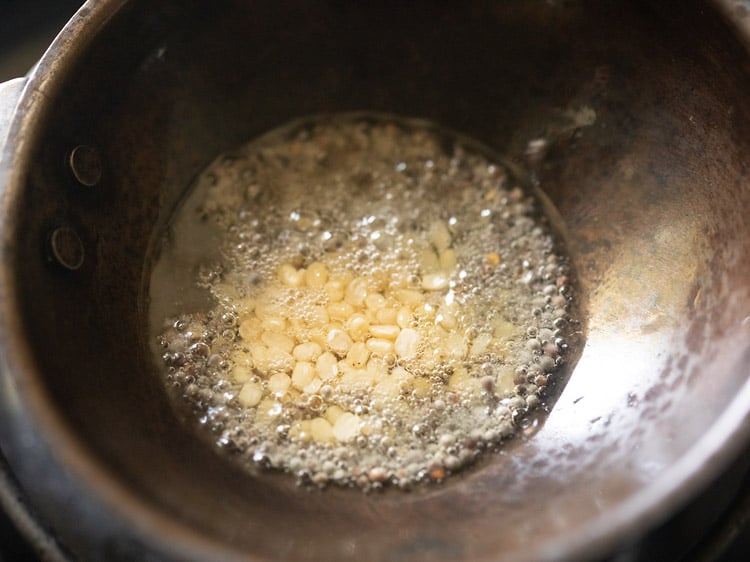 10. Next add ½ teaspoon cumin seeds. You can skip cumin seeds if you prefer.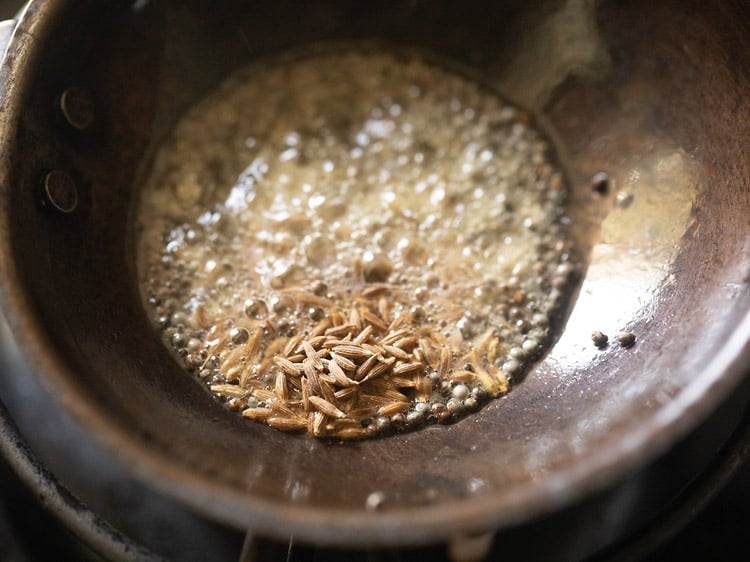 10. Stir often and fry keeping the flame to a low.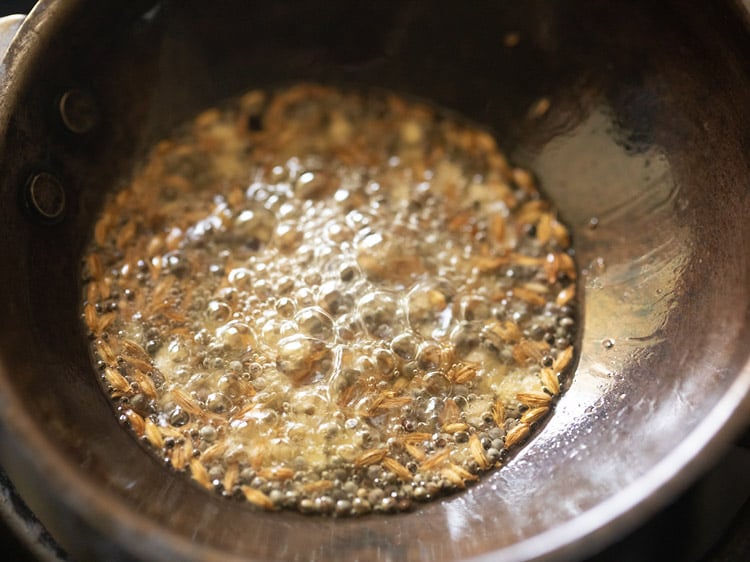 11. The urad dal should start becoming golden. The cumin seeds will also crackle and get browned.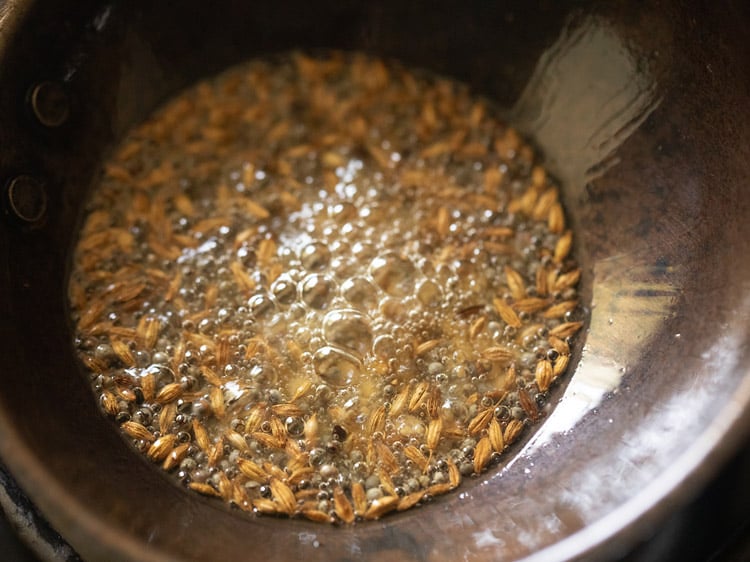 12. Once the urad dal begins to turn to a golden color, then add 1 dry red chilli (broken and seeds removed), 9 to 10 curry leaves and a pinch of asafoetida (hing). If the pan becomes very hot, then switch off the flame after adding the red chili, curry leaves and asafoetida.
Be careful as after adding the curry leaves the oil splutters.
NOTE: If you are gluten free, please be sure to check that your asafoetida is gluten free as many commercially available varieties are processed with wheat products.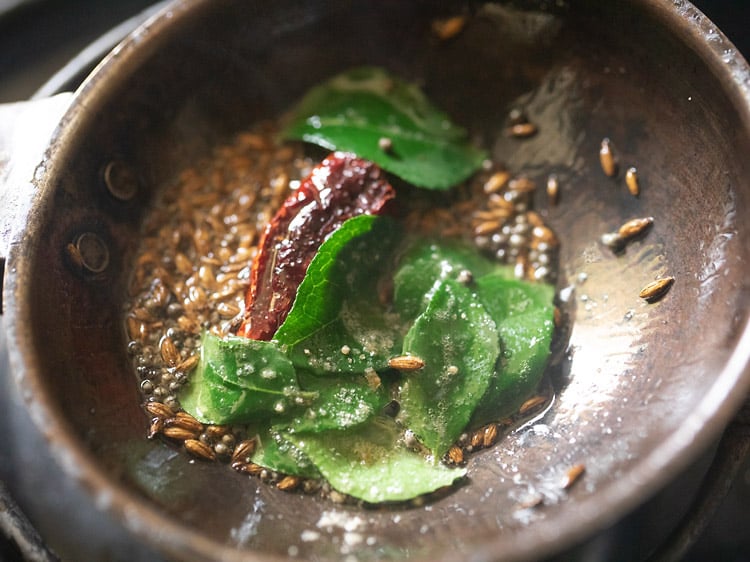 13. Stir and fry for a couple of seconds till the curry leaves become crisp and the red chilli changes color.
14. Switch off the flame and immediately pour the entire tempering together with the oil on the ground coconut chutney in the bowl.
15. Mix very well. Serve coconut chutney with idli, dosa, vada, pongal or pakoda of your choice.